Tantric Massage contrary to what some others believe, has been in existence for a very long period of time now. Oh yes, it has! Before it gained recognition in the 1980s, it's been practiced in India as a kind of yoga; but then, it's a massage and not some kind of exercise or work out.
What then is Tantric Massage and how is it in any way different from the regular massage?
Tantric massage is an erotic body to body massage between the giver and recipient which pays attention to the erogenous zones of the body as it does other parts of the body. And no, it isn't gender discriminating; while women get yoni massages, men get the lingam massage. Couples? Of course there are tantric massage sessions for couples where the couples can enjoy the session together and watch their partner being brought to the edge and back again. This therapeutic kind of sensual massage will leave you feeling rejuvenated and also clear sexual blockages. It is also very good for treating Erectile disfunction in men and can also help with women who may find that there libido isn't what it used to be, prolonging the orgasmic state can in fact increase your orgasmic bliss and give you a heightened whole body orgasmic experience.
Tantric massage is often conducted with both the giver and receiver naked and then the masseuse makes use of his or her hands and body to gently massage, usually starting with some . It is an incredible way to offer emotional and energetic connection as well as physical connection, which you will most likely never get from a regular massage. In the course of this massage, the receiver in a moment of intimacy experiences the flow of sexual energy and connects deeply to it.
Why Tantric Massage?
Tantric massage incorporates the therapeutic benefits of a regular massage as well as the stability and mindfulness of yoga and then gives room for an endless exploration of all your sexual needs and desires. The massage, though erotic, is not driven by the need for orgasm but to help manage stress, relieve tension, synchronise your mind and body and help you feel entirely at ease, the busy lifestyle's that we lead can cause tension and stress and this form of massage will leave you feeling de stressed on every level and feeling reconnected with your sexuality.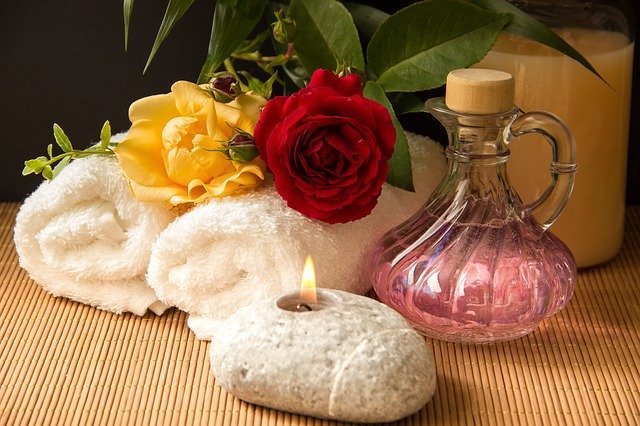 Tantric massage unlike the regular massage requires skill and intuition. The masseuse isn't driven to just grant pleasure to the receiver but to actually spend time and make efforts to help the recipient focus, gain mental as well as emotional stability and feel rejuvenated. It isn't just relief from pain and stress, it is important for emotional wellbeing and a whole lot more. Read on!
The flow of sexual energy you experience from a tantric massage doesn't just help improve your sexual life and alleviate sexual dysfunctions but it does improve your state of mind and body. It helps you become less judgmental, gain esteem and actually get to connect with people, especially if it's a Body to Body Massage. For a person who's experienced trauma, it helps you heal. The state of your mind does have an effect on your health so that's in itself is a health benefit.
Tantric massage also helps improve blood circulation and blood pressure; that is, the flow and/or rate of flow of blood in your body thereby acting as some form of detoxification, Improved blood circulation helps your heat beat properly and allow's for proper blood flow to your nerves and vital organs.
Finally, tantric massages offer some techniques that helps improves breathing, curb impulses and even much more increase libido. Libido, if I must add, isn't just sexual drive, it is a psychic energy an individual puts into self-development or individuation.
Rather than spend your next weekend get-a-way at some fancy restaurant or bar, why not book a session with one of the beautiful tantric masseuse's at Love Tantra London offering the most luxurious of tantric massages London has to offer with a team of highly skilled and professional masseuses who also can offer holistic and therapeutic services's as an add on to your Tantric Massage session. If you are you in London then give us a call and speak to one of our friendly and knowledgeable reception team or alternatively you can book a session on our website we are open from 10am till midnight 7 days a week. We look forward to hearing from you soon and matching you with a Massuse of your choice.